Regular price
Sale price
$3.00 USD
Unit price
per
Sale
Sold out
Yes We Can - Emergency Canned Water is a life-saving source of purified water with a shelf life of 100 years. Our emergency canned water is safe, affordable, and reliable, keeping you prepared when access to clean water is interrupted or when disasters strike. 
Its primary use is during emergencies - earthquakes, floods, tornadoes, hurricanes, tsunamis, power outages, blizzards, and typhoons. It is also an excellent addition to any survival or preparedness kit, and the perfect companion to accompany you during camping, hiking, and rural adventures. No matter the reason, our emergency canned water prepares you for any challenge that comes your way.
Whether you're organizing a humanitarian aid initiative or an emergency preparedness program, Yes We Can - Emergency Canned Water will provide peace of mind during temporary water service interruptions. We believe that access to clean drinking water is a basic human right and are committed to making our product affordable to all through our "Pay What You Can" pricing model. Through our "Ship When We Can" model, we provide you an easy and convenient way to get the water you need no matter where you are. 
100-Year Shelf Life & 100 Year Warranty:  Scientifically proven to last for 100 years
Yearly lab-tested reports straight to your inbox for peace of mind
"Pay What You Can" pricing: Accessible to all with our flexible pricing model for up to 4 cans. 
"Ship When We Can" shipping: Enjoy free shipping with our innovative model.
Multistage Filtration & Purification: Clean, Canadian, freshwater ready to be used during emergencies.
Hermetically Sealed Aluminum Cans: Durable and non-porous for long-lasting freshness.
Nitrogen Infused: "Cooler" when shaken for a refreshing drink.
Freshness Guaranteed: Store in a clean, cool, and dry area for best quality.
BPA Free | Sustainable Packaging | Plastic-Free | Recyclable and Eco-Friendly

Produced in Canada
* Orders placed through the "Ship When We Can" model will be fulfilled within 2 - 4 months.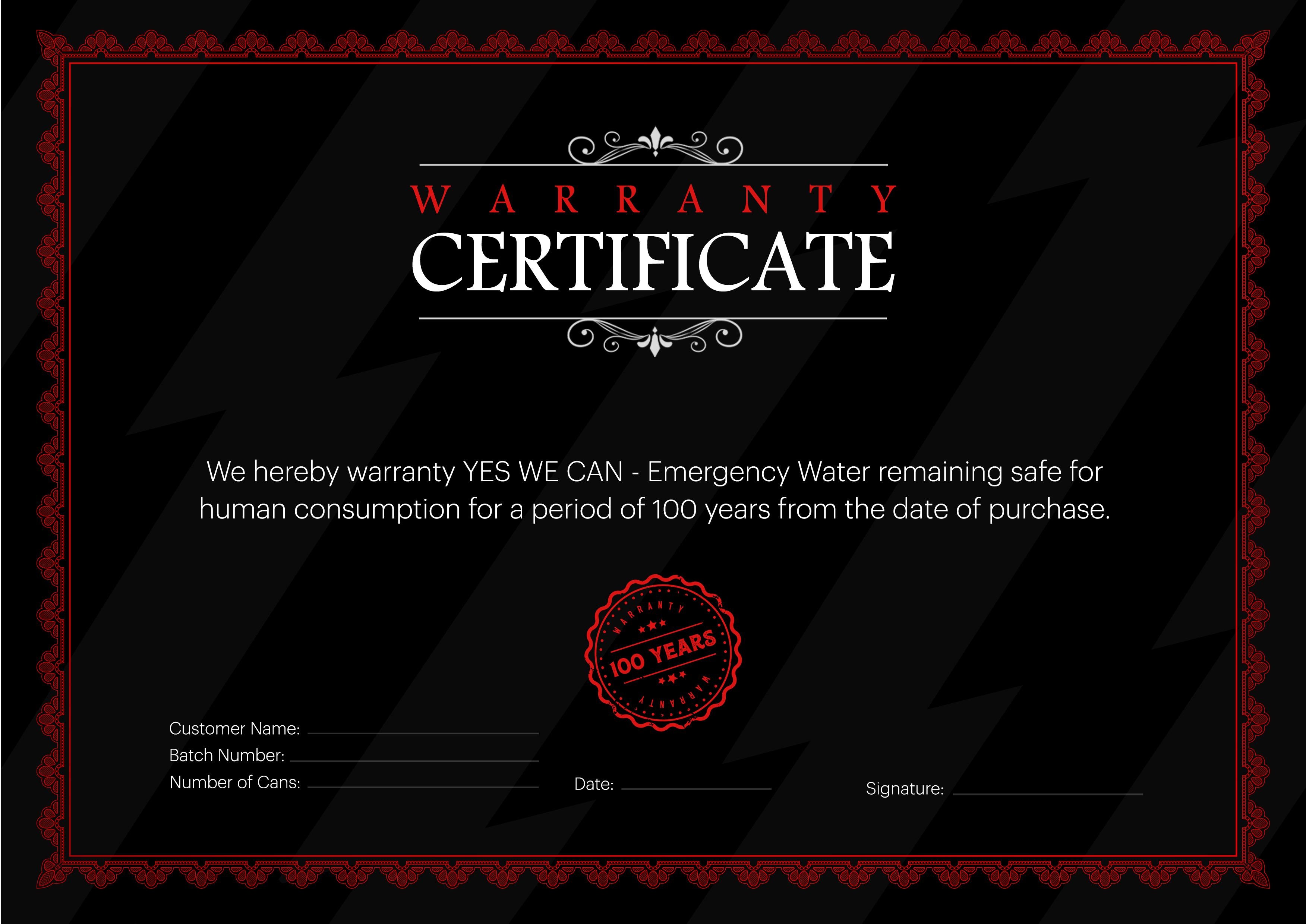 ×
View full details